Sacred Island of Okinoshima and Associated Sites in the Munakata Region
October 1, 2023
Miare Festival
A sea-borne event held to mark the start of the major autumn festival of the Munakata Taisha Shrine to give thanks for national peace, good harvests, good catches, and safety at sea (held October 1 to 3). To allow the goddesses Tagori-hime, enshrined at the Okitsu-miya Shrine on Okinoshima island, and Tagitsu-hime, enshrined at Nakatsu-miya Shrine on Chikuzen Oshima island, to come to the Hetsu-miya Shrine on the Kyushu mainland where Ichikishima-hime is enshrined, a boat carrying the two goddesses is conveyed there in a flotilla of more than a hundred boats.
*The schedule and content of the above event information may be changed depending on the weather or the organizer's circumstances. Please check the website before going out.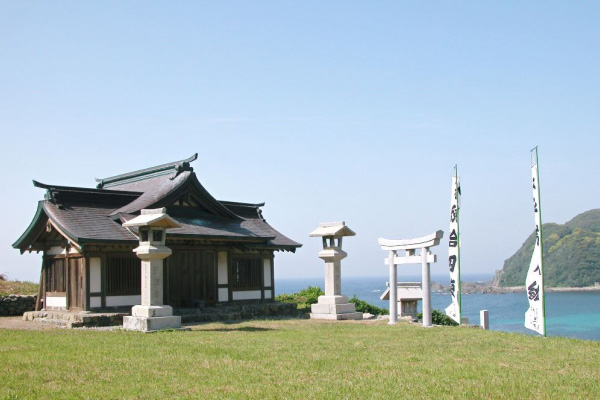 Tracing Japanese History via World Heritage Sites
For details of the event, please contact the tourist association.