Mozu-Furuichi Kofun Group: Mounded Tombs of Ancient Japan
Mar 12, 2023
World Heritage Theatre in Mozu-Furuichi Kofun Group
Masayoshi Yamazaki Concert - From the Ancient Past to the Future
A concert by singer-songwriter Masayoshi Yamazaki will be held in Daisen Park, which is adjacent to the Daisen Kofun, the site of the Mausoleum of Emperor Nintoku and the largest tomb in the Mozu-Furuichi Kofun Group.
March 12, 2023 (Sun.) 14:00
*The concert will be held in the event of rain, but stormy weather may lead to a cancellation
Daisen Park Lawn Plaza (Shibafu-hiroba) (2-204, Mozusekiun-cho, Sakai-ku, Sakai City)
■Admission free (advance registration required)
■Capacity: 1,900 people (reserved seating, each application can be for up to two persons seeking to attend; in the event of applications exceeding 1900 attendees, a drawing will be held to determine attendees)
■Application period: Saturday, February 11, 2023 - Monday, February 20, 2023
Result notification: February 24 (Fri.) (This date may change)
Please apply using the application form on the event website.
http://www.sekaiisangekijyou.com/44thsakai/
*Ticket holders for this concert can also enter the following facilities at a discounted group admission rate on the day of the concert only: Sakai City Museum, Daisen Park Japanese Garden, the Sakai Alphonse Mucha Museum (in Sakai Municipal Cultural Hall), and the Sakai Plaza of Rikyu and Akiko.
*Prior to the concert, ticket holders are invited to walk up Terayama Minamiyama Kofun, a World Heritage Site located in Daisen Park that is not normally accessible to the public.
This walk will commence at: 10:00, 10:30, 11:00, 11:30, 12:00, 12:30, and 13:00 (Advance registration is required. Up to 50 people per time slot. If the number of applicants exceeds the stated limit, a draw will be held to select participants.)
*The schedule and content of the above event information may be changed depending on the weather or the organizer's circumstances. Please check the website before going out.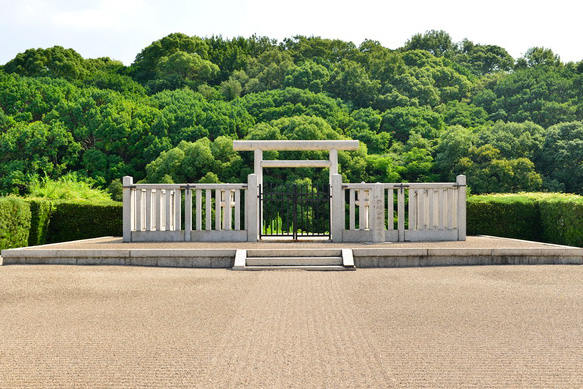 Tracing Japanese History via World Heritage Sites
For details of the event, please contact the tourist association.