Hidden Christian Sites in the Nagasaki Region
November 1 to December 27, 2020
"Prayers at Kasuga" World Heritage IlluminationsSilent Christmas in Hirado
The terraced rice paddies of the village of Kasuga, one of the places where Christians hid from persecution, are illuminated from November with 7,000 lights (18:00 to 20:00). Illuminations in the various churches begin in December, and inside, nativity scenes and other decorations is on display.
During the 17th to 19th centuries, Christianity was forbidden in Japan, so Japanese Christians had to become "hidden Christians" (senpuku kirishitan). This World Heritage site is full of places that tell their stories, and notably has numerous separate villages where the hidden Christians tried to coexist with other religions in different forms as a way to maintain their faith, or where they moved to in order to maintain their religious organization.
*The schedule and content of the above event information may be changed depending on the weather or the organizer's circumstances. Please check the website before going out.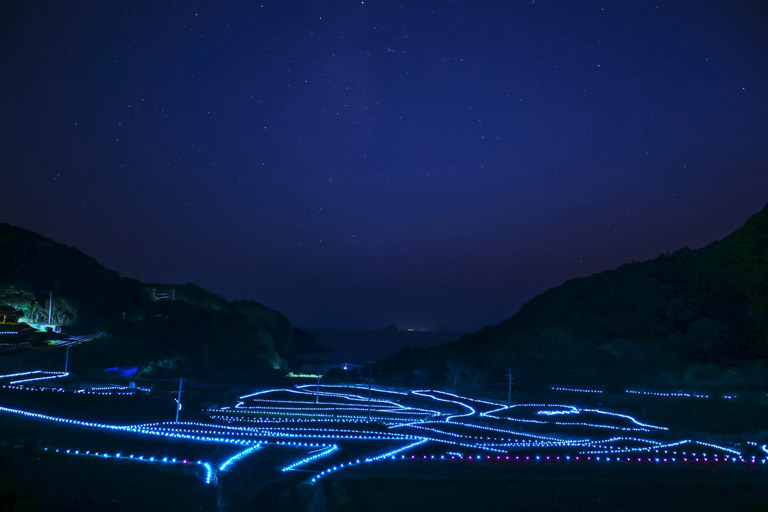 Tracing Japanese History via World Heritage Sites
For details of the event, please contact the tourist association.