Himeji-jo
December 18-27 , 2020
Himeji-jo Castle four season fantasiahitotose
Four season fantasia set in Himeji Castle. We will look back on this year (Hitotose) by expressing the changing seasons with dynamic light and combining it with magnificent music with the theme of the four seasons. Many events have been canceled due to the influence of the new coronavirus infection, and because of the inconvenient days, we hope to set an unprecedented theme and shine the future of the world as an opportunity to positively create the future. It will be held with all.
*The schedule and content of the above event information may be changed depending on the weather or the organizer's circumstances. Please check the website before going out.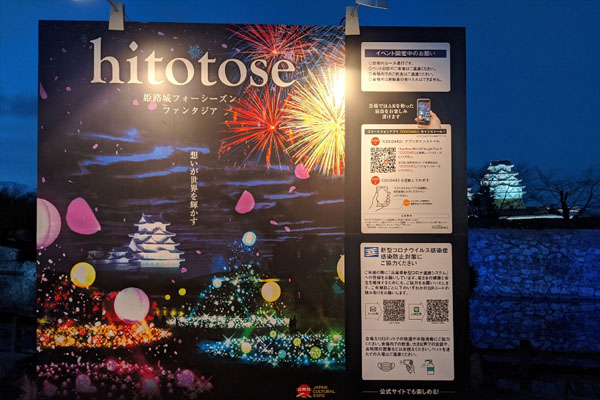 Tracing Japanese History via World Heritage Sites
For details of the event, please contact the tourist association.