Gusuku Sites and Related Properties of the Kingdom of Ryukyu
Octoberber29-30, 2020
World Heritage Summit in Okinawa
Shuri-jo Castle in Okinawa burnt down in fall 2019. Participants from all over Japan will gather in Okinawa to discuss such issues as the disaster-proofing and use of cultural artifacts, and IT-based ways of driving tourism during the time of the coronavirus.
*The schedule and content of the above event information may be changed depending on the weather or the organizer's circumstances. Please check the website before going out.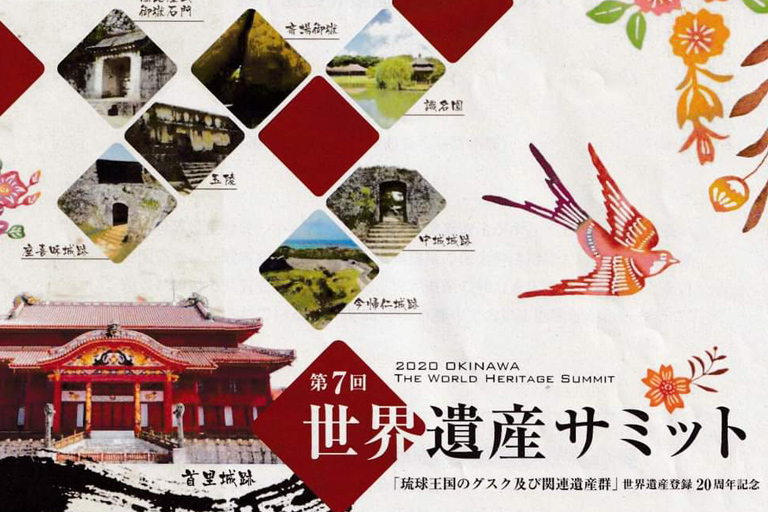 Tracing Japanese History via World Heritage Sites
For details of the event, please contact the tourist association.